Follow Us!
CIPA has created new social media accounts on Facebook and Twitter.
Stay up-to-date on the latest industry news by following us: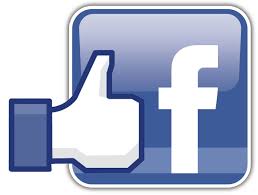 www.facebook.com/CIPAenergy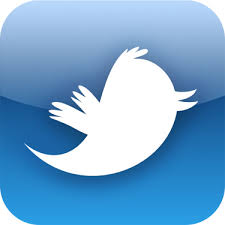 www.twitter.com/CIPAEnergy
---
Bill on Waste Discharge Requirements will not Proceed this Session
04/01/19
A bill that would authorize a regional water board to approve a waste discharge requirement will not go forth this session.
Salinas Valley Assemblyman Robert Rivas has decided not to carry the controversial measure. The bill was not only facing mounting opposition from the oil and natural gas industry, but pressure from the agriculture community including the California Farm Bureau, California Food producers, the Wine Institute, Cattlemen's Association and African American Farmers of California and the Cawelo Water District to name a few.
CIPA's opposition was based on the bill's redundancy. For example, aggressive action by the Central Valley Water Board (CVWB) anticipated this issue and rendered it unnecessary. The CVWB has required crop sampling in irrigation districts that accept treated produced water for irrigation. Thus far, citrus, almonds, carrots, garlic, pistachios, grapes, tomatoes, and apples have all been sampled. The Food Safety Expert Panel (FSEP) provides the Board with suggestions on sampling and members review analytical results. According to the CVWB FSEP fact sheet: "Crops irrigated with produced water have been tested for a wide range of oil field associated constituents, including some additives. Crop sampling is being conducted to ensure that constituents are not accumulating in crops at levels that pose a risk to human health. Thus far, analytical results from crop sampling have found no evidence that consuming crops irrigated with produced water poses any threat to public health."
Assemblyman Rivas made it clear that he is and will be driven by "data" in his decision-making regarding oil and natural gas issues. The author was provided with an abundance of information that proved work in this area mandated by SB 4 (Chaptered in 2013) is well underway and the pending results will be able to determine whether any action is necessary. All industries who are a part of the "treated produced water" chain have the utmost concern for the health and safety of the water used to irrigate crops and have done so for more than 30 years under strict existing regulations.
Regional Water Boards have a long history of regulating water districts that utilize treated produced water and mandate rigorous testing. To add another layer of bureaucracy would have been unnecessary. We look forward to working with all authors who are willing to accept the results when proper background is provided to combat unnecessary proposals.
---
Bright Outlook in Latest Drilling Activities Report
04/01/19
For more than 40 years, petroleum geologist consultant Ronald Bain has presented his annual findings on Sacramento Valley drilling activities to the Sacramento Petroleum Association.
Bain presented this year's report in late March. He found that drilling activity over the past two years is very similar and the number of operators dropped from four in 2017 to two in 2018. However, there could be some positive news for drilling activity in the near future.
Bain noted the "rediscovery" of oil in the Brentwood Field, which was first discovered by Shell Oil in 1962 and reached peak production in 1964 (over one million barrels oil). The field was last produced in 2000 and abandoned in 2005. The completion test of the Temporary Energy, Venturini-Ginochio No. 4 had the following results:
Tested average of 480 b/d oil under chock, 1029 open.
742 Mc/fd, 371 bbls oil total over 19 hour test period. 99.5% oil cut.
As of March, the results of Temporary's Venturini-Ginochio No. 3 have not been published. The company has not announced its drilling plans for the remainder of this year.
He also notes that Royale Energy's drilling program might encourage other operators to activate drilling projects. In 2018, Royale Energy continued its program in Rio Vista field and its CRC No. 33-1 during a two-hour test flowed at a stabilized rate of 4600 Mcf/day with high pressures from two zones within the Mokelumne River formation. The well reached a total depth of 6800 feet and discovered multiple pay zones. Royale Energy plans to drill seven additional wells at Rio Vista during its 2019 program as a part of a joint-venture with California Resources Producing Company (CRPC). According to the joint agreement, Royale has the rights to drill at least 30 wells in the Rio Vista field within three years.
To read the report in its entirety, click here.
---
Pipeline Disclosure Proposal Passes First Committee
03/25/19
The controversial pipeline disclosure bill authored by Coastal Democrat Hannah Beth Jackson (D-Santa Barbara) cleared its first hurdle last week. On the promise to work with the opposition, the bill flew out of committee on a 13-1 vote with two Senators abstaining.
A bill authored by Senator Jackson will always promote additional limits on the oil and natural gas industry, which is the case with SB 169. Allegedly the bill's purpose is to require pipeline operators to provide records necessary for inspection and compliance investigations to the California State Fire Marshal (CSFM). The disclosed documents the author wants to mandate shall include maps, written procedures, accident reporting, and information on design, construction and operation. The author is requiring that "all" pipeline information be stored, but data breaches throughout the country have unfortunately become a way of life. If an unknown entity accesses the state's system, they will be able to gain full knowledge of pipeline locations which could result in those sites becoming soft targets for unscrupulous attacks on our shores. This was the point made by CIPA in committee and it seemed to strike a chord with the members of the committee.
Unfortunately, CIPA has been down this road before with the coastal author. In past policy battles, the Senator has publicly made commitments to "work with the opposition," only to have nothing transpire between the two sides. As has been its practice, CIPA will continue to seek an equitable solution to the energy security issues created by SB 169.
---
Perennial Oil Severance Tax Reintroduced
02/14/2019
An oil severance tax has been reintroduced in the State Senate.
While the bill has been defeated in the Legislature many times before, Senator Bob Wieckowski (D-Fremont) introduced Senate Bill 246, which would impose an oil and gas severance tax at the rate of 10 percent of the average price per barrel of California oil or 10 percent of the average price per unit of gas. Under the proposal, the revenue would be directed to the state's general fund.
Sen. Wieckowski issued a press release falsely stating that, "While oil companies rake in enormous profits and other states take in billions of dollars in revenue for critical programs like education, California is failing to be comparably compensated for the removal of these natural resources. With the challenges facing our state, we must take action and collect this revenue as other states have done year after year to the benefit of their residents." This statement is ironic given Wieckowski represents the Bay area, home to high tech companies that are much more profitable than oil companies and take advantage of tax loopholes to pay a very low rate of income taxes.
In reality, oil and natural gas companies paid more $42 billion in federal, state, and local taxes in 2015 alone. That funding supports state and local services including public schools, first responders, and fire protection.
California already collects high taxes from oil producers by taxing oil reserves in the ground through ad valorem property taxes and with some of the steepest sales tax, personal income tax, and corporate tax rates in the nation. Oil producers also pay the state hundreds of millions of dollars per year in royalty payments for oil produced on state lands and billions to private individuals who own oil and natural gas reserves.
The nonpartisan State Legislative Analyst's Office found that an oil severance tax would reduce property values and taxes to local governments by "tens of millions of dollars per year" in California's oil producing regions, resulting in less money for the classroom and public safety.
Additionally, the proposal would jeopardize energy security by penalizing in-state production, but exempt foreign and out-of-state oil brought into California. Additionally, the imported oil is not produced with the same environmental protections that California producers must follow.
California Independent Petroleum Association CEO Rock Zierman told Natural Gas Intel that SB 246 is "recycled from more than a dozen failed past attempts" and based on a "myth about tax equity." Ultimately, he said, the proposed tax would be passed on to consumers and hurt working families.
Voters struck down an oil severance tax by almost 10 points in a 2006 statewide ballot measure.
---
Scholarship Opportunity for CIPA Members
Greasebook, an oil and gas software management company, is offering $500 scholarships for women currently or interested in working in the oil and gas industry. The $500 scholarship can be used toward educational and professional development goals including coding bootcamps, online programming courses and textbooks. The goal of the scholarship is to promote gender diversity in the oil and gas industry.
According to Greasebook, "We believe we can empower women aspiring to become not only top software engineers, but also to come out and involved in oil and gas, too."
All women ages 13 and older, with any levels of educational attainment, are encouraged to apply. The scholarship is an annual rolling scholarship. The 2018 deadline to apply is May 31 at 11:59 pm. Multiple scholarships will be awarded. Winners will be announced on or before June 30.
To apply, visit http://www.greasebook.com/oilfield-software and scroll down to the page to find the scholarship application. Questions about the scholarship may be sent to: scholarships@greasebook.com.