Follow Us!
CIPA has created new social media accounts on Facebook and Twitter.
Stay up-to-date on the latest industry news by following us: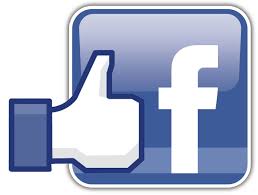 www.facebook.com/CIPAenergy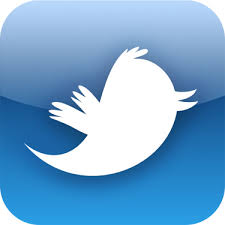 www.twitter.com/CIPAEnergy
---
CARB Releases 2019 Community Selection Process for AB 617
08/19/19
The California Air Resources Board (CARB) recently posted the 2019 Community Selection Process for the Community Air Protection Program under AB 617. AB 617 requires CARB to consider selecting additional communities with disproportionate air pollution burdens to develop and implement actions to improve air quality in the community each year. Last year, CARB selected ten communities under the program including Shafter, South Central Fresno, Wilmington, West Long Beach, Carson and Richmond. AB 617 implementation is in full swing in these and several other communities. For example, the San Joaquin Valley Air Pollution Control District will soon consider a community emissions reduction program that includes nearly $45 million in emission reduction measures just for the community of Shafter.
According to the announcement, the Board will consider selecting additional communities for development of community emissions reduction programs, community air monitoring, or both in December of this year. In the first year of the program's implementation, CARB acknowledges many lessons were learned and adjustments have been made to meet the specific needs of each community. This year, CARB is expected to select no more than 3 communities for 2019.
To read more, click here.
---
CIPA Internship Concludes its Fourth Year

08/05/19
The beginning of August marked the conclusion of the California Independent Petroleum Associations (CIPA) Energy Academy's fourth year. The internship culminated with the six interns showcasing their skills with a power point presentation highlighting the six-week program. Transforming from wide-eyed newbies to seasoned workers, the summer interns provided member companies, sponsors, and supporters with information about what they learned, how the internship has impacted their lives, what they can and will take away in the future and suggestions for improving the program.

The audience of 30 admired the interns' use of humor and industry lingo to define how the oil and natural gas industry has impacted their overall perspective on many of the things that were stressed from day one, i.e. timeliness, paying attention, work safety, what it means to depend on a colleague and have him/her depend on you, and responding to professional correspondence electronically. One could feel the overwhelming support for the presenters as all six provided a unique outlook on their experience. The CIPA internship presents an exclusive opportunity to introduce recent high school graduates from rural and inner-city areas to an industry they mostly only know about at the pump.

CIPA's summer internship is a one-of-a-kind program, unmatched in the state and possibly the nation. Its success is only due to the support from its member companies and the sponsors/supporters who view this internship as "added value" to the industry. Exposing these young people to what we do, how we do it, and what measures we are required to follow via safety allows a new age of ambassadors on behalf of the industry. We want to thank the following entities for their unwavering support for this goal that includes:

Participating member companies who had interns this year or in the past
California Resources Corporation (CRC), led by Katherine Layus, Astrid Acuna and Marcus Castro
E&B Natural Resources, led by co-coordinator Amy Roth, Priscilla Manning and Kelsey Padilla
Sentinel Peak Resources (SPR), led by Christine Halley and Karen Miller
Nalco Champion, led by Raymond Watson, Mirna Carranza and David Keys
Macpherson Energy, led by Claire Pagnini
Workshop and activity coordinators:
Financial Literacy workshop, Brown Armstrong led by Ryan Nielsen
Resume writing & Interviewing skills workshop, Macpherson Energy led by Claire Pagnini
Power Point Presentation, Grade 6 Oil led by Eric Dhanens
Dinner with the Councilman, led by Bakersfield City Councilman Willie Rivera
Swim night, led by Christine and Kent Halley
Bowling night, led by Katherine Layus and Courtney Cameron of CRC
Our sponsors who contribute their resources and lend their expertise to make our program successful:
Division of Oil, Gas and Geothermal Resources (DOGGR)
Manatt Phelps & Phillips LLP, Craig Moyer, Dana McMurray, Carla Cogan, Emma Petievich
Stoel Rives LLP, Michael N. Mills
Commercial Global Insurance Services of California (CGIS), LLC, Kristen Kang
Kern Economic Development Foundation, Michelle Taylor
Catalyst Environmental Solutions, Daniel Tormey, Ph.D., P.G.
Californians for Energy Independence (CEI), Julie Dozier, Ingelise Guy
California State University, Bakersfield, Evangelina Medina
Seneca Resources, Kelley Erisman
The Termo Company, Ralph Combs
The above mentioned are those who without their commitment, the CIPA internship program would not be the success it has become. Class four included the following interns and the companies they were employed by:
Ms. Malaysia Hollinquest, E&B Natural Resources
Ms. Cristina Bautista, California Resources Corporation (CRC)
Mr. Mark Miranda, California Resources Corporation (CRC)
Ms. Marcela Medina, Sentinel Peak Resources (SPR)
Mr. Leonel Barboza, Sentinel Peak Resources (SPR)
Mr. Mohamed Kyanza, Nalco Champion
From all accounts, this program's fourth class has made an indelible impression on their summer colleagues, mentors, coordinators, and those they came in contact with. We look forward to CIPA's fifth year of providing one of the most exclusive experiences in the energy field. Thank you to all of our supporters and, most of all, our class four interns.

---


Oil Workers Lace Up Work Boots to Walk the Capitol
04/08/19
The force behind our industry – the men and women who proudly produce oil and natural gas under the world's strictest standards – last week met with lawmakers and shared their powerful stories as single parents, veterans, union members and second chancers. Workers also discussed the emphasis they place on safety and environmental protections in the workplace because they live in neighboring communities and breathe the same air and drink the same water.
More than 70 workers participated in the 3rd annual Oil Workers Day, an event hosted by both CIPA and WSPA. Workers met with more than 50 legislators and legislative staff members who had varying ranges of support for the industry. Some workers had the opportunity to meet with the chief of staff of Lieutenant Governor Eleni Kounalakis as well as Governor Newsom's legislative secretary.
Caption: Workers in Governor Newsom's office meeting with the Governor's legislative secretary and Senate Minority Leader Shannon Grove (R-Bakersfield).
The event has grown exponentially since the first year and feedback continues to be positive from both workers and the legislators and staffers. This event allows policymakers to make a human connection to a highly-regulated industry that is often falsely maligned by those who do not understand that hardworking families will be hurt if production were to end in California.
---
Scholarship Opportunity for CIPA Members
Greasebook, an oil and gas software management company, is offering $500 scholarships for women currently or interested in working in the oil and gas industry. The $500 scholarship can be used toward educational and professional development goals including coding bootcamps, online programming courses and textbooks. The goal of the scholarship is to promote gender diversity in the oil and gas industry.
According to Greasebook, "We believe we can empower women aspiring to become not only top software engineers, but also to come out and involved in oil and gas, too."
All women ages 13 and older, with any levels of educational attainment, are encouraged to apply. The scholarship is an annual rolling scholarship. The 2018 deadline to apply is May 31 at 11:59 pm. Multiple scholarships will be awarded. Winners will be announced on or before June 30.
To apply, visit http://www.greasebook.com/oilfield-software and scroll down to the page to find the scholarship application. Questions about the scholarship may be sent to: scholarships@greasebook.com.