Follow Us!
CIPA has created new social media accounts on Facebook and Twitter.
Stay up-to-date on the latest industry news by following us: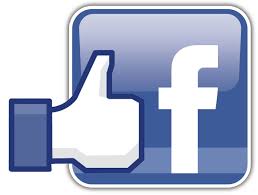 www.facebook.com/CIPAenergy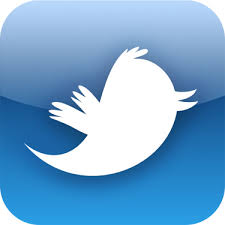 www.twitter.com/CIPAEnergy
---
Perennial Oil Severance Tax Reintroduced
02/14/2019
An oil severance tax has been reintroduced in the State Senate.
While the bill has been defeated in the Legislature many times before, Senator Bob Wieckowski (D-Fremont) introduced Senate Bill 246, which would impose an oil and gas severance tax at the rate of 10 percent of the average price per barrel of California oil or 10 percent of the average price per unit of gas. Under the proposal, the revenue would be directed to the state's general fund.
Sen. Wieckowski issued a press release falsely stating that, "While oil companies rake in enormous profits and other states take in billions of dollars in revenue for critical programs like education, California is failing to be comparably compensated for the removal of these natural resources. With the challenges facing our state, we must take action and collect this revenue as other states have done year after year to the benefit of their residents." This statement is ironic given Wieckowski represents the Bay area, home to high tech companies that are much more profitable than oil companies and take advantage of tax loopholes to pay a very low rate of income taxes.
In reality, oil and natural gas companies paid more $42 billion in federal, state, and local taxes in 2015 alone. That funding supports state and local services including public schools, first responders, and fire protection.
California already collects high taxes from oil producers by taxing oil reserves in the ground through ad valorem property taxes and with some of the steepest sales tax, personal income tax, and corporate tax rates in the nation. Oil producers also pay the state hundreds of millions of dollars per year in royalty payments for oil produced on state lands and billions to private individuals who own oil and natural gas reserves.
The nonpartisan State Legislative Analyst's Office found that an oil severance tax would reduce property values and taxes to local governments by "tens of millions of dollars per year" in California's oil producing regions, resulting in less money for the classroom and public safety.
Additionally, the proposal would jeopardize energy security by penalizing in-state production, but exempt foreign and out-of-state oil brought into California. Additionally, the imported oil is not produced with the same environmental protections that California producers must follow.
California Independent Petroleum Association CEO Rock Zierman told Natural Gas Intel that SB 246 is "recycled from more than a dozen failed past attempts" and based on a "myth about tax equity." Ultimately, he said, the proposed tax would be passed on to consumers and hurt working families.
Voters struck down an oil severance tax by almost 10 points in a 2006 statewide ballot measure.
---
Scholarship Opportunity for CIPA Members
Greasebook, an oil and gas software management company, is offering $500 scholarships for women currently or interested in working in the oil and gas industry. The $500 scholarship can be used toward educational and professional development goals including coding bootcamps, online programming courses and textbooks. The goal of the scholarship is to promote gender diversity in the oil and gas industry.
According to Greasebook, "We believe we can empower women aspiring to become not only top software engineers, but also to come out and involved in oil and gas, too."
All women ages 13 and older, with any levels of educational attainment, are encouraged to apply. The scholarship is an annual rolling scholarship. The 2018 deadline to apply is May 31 at 11:59 pm. Multiple scholarships will be awarded. Winners will be announced on or before June 30.
To apply, visit http://www.greasebook.com/oilfield-software and scroll down to the page to find the scholarship application. Questions about the scholarship may be sent to: scholarships@greasebook.com.